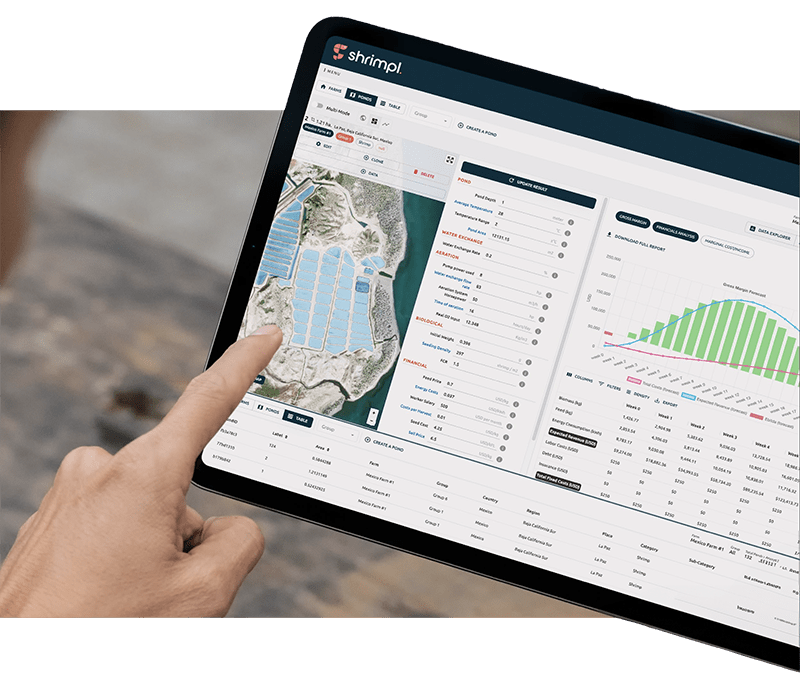 We're in the data business
Shrimpl is the go-to platform for aquaculture insights and risk management. We use data to help businesses thrive, make smarter decisions, and maximise gains.
Built to empower the entire value chain
We believe when interests align everyone benefits, and the aquaculture industry profits. That's why Shrimpl adopts a holistic approach to create unique solutions for all stakeholders.
Producers
We optimise production, reduce costs, and create new financing opportunities.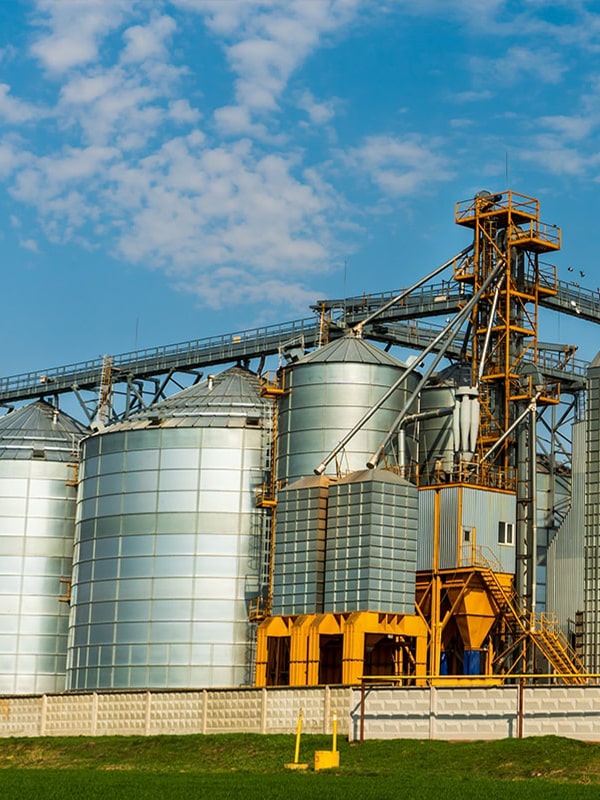 Feed mills
We minimize bad debts and enhance feed quality with data on survival, feed efficiency, and growth.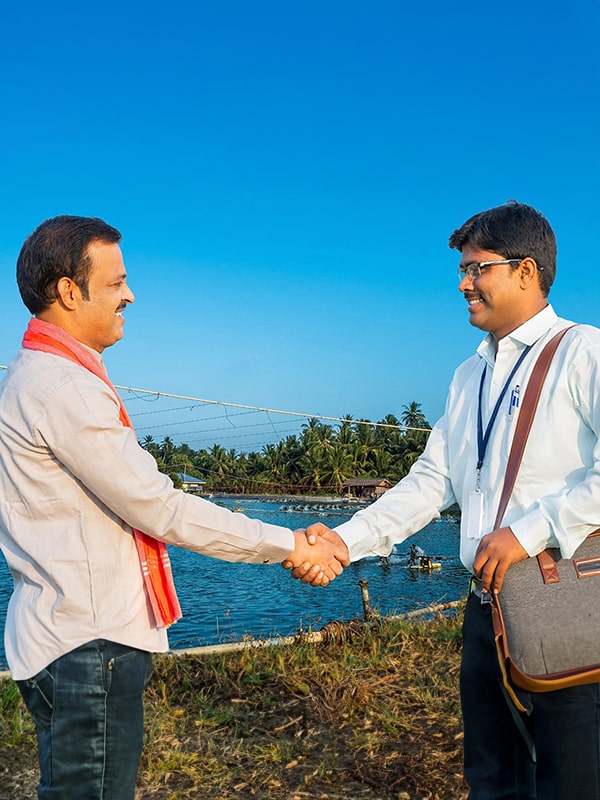 Financial lenders
We reduce investment risks and uncover insights on creditworthiness and the state of the industry.
Shrimpl's Resiliency Score
Our proprietary Shrimpl Resiliency Score (SRS) is the leading and most comprehensive risk and resilience rating system in the industry, with over 400 analysed data points.
Sustainability is our focus
We take sustainability seriously. Shrimpl can significantly lower shrimp farming's impact by up to 40%, and our carbon footprint model enables investors to make informed ESG calculations.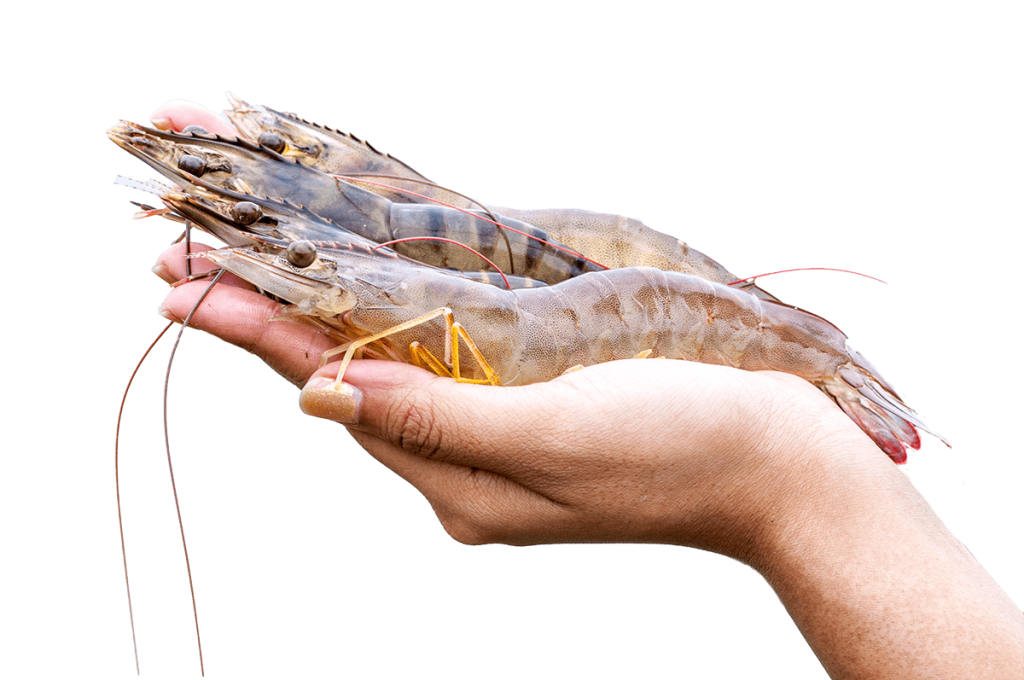 Trusted by industry insiders,
loved by businesses
"

"

Business intelligence ecosystems are a game-changer in the agroindustry. It has already happened in agriculture, poultry, and even salmon aquaculture. Shrimpl is the very first to encompass all the different complexities of shrimp farming in one open business intelligence ecosystem. It represents a significant step forward regarding data management, operational workflows, financial inclusion, optimization, and sustainability for the shrimp industry.

Dr. Humberto Villarreal

PRESIDENT ELECT OF THE WORLD AQUACULTURE SOCIETY

"

"

Risk management and transfer are primary catalysts for making the aquaculture industry more resilient, sustainable, and bankable. Shrimpl leverages big data and unique AI-driven operating and risk models for the entire aquaculture value chain. Covering all production aspects with disease prevention and input management for improved biomass growth efficiency, sales and distribution, credit risk management, and risk transfer. Shrimpl not only optimises margins across the entire value chain but also provides the carbon footprint and other ESG modelling, a prerequisite for any future-proof production, lending, and insurance business.

Dr. Tom Ludescher

CEO